Acquisitions
ForeSight Consulting Acquires Hofer and Davis, Inc.
Hofer and Davis, Inc. celebrated its merger with ForeSight Consulting, LLC effective April 1st, 2018.
Hofer and Davis, Inc. is a Fort Wayne land surveying firm with a deep history of service to the northeast Indiana market. Originally founded in 1915 by A.K. Hofer, the firm provided land surveying and civil engineering services to many of the early developments within the City of Fort Wayne. Many of their early projects centered around residential subdivisions for the growing city, as well as utilities and infrastructure to support the expansion of city services.
The second generation of the firm included A.K.'s son Carl, and introduced William Davis into the firm. The firm continued to be involved in several high-profile projects including the survey work for the Indiana-Purdue Fort Wayne Campus, Glennbrook Mall, Glennbrook Commons and numerous projects for the City of Forty Wayne. The firm continued to have a solid reputation for quality work and superior dependability.
The third generation the firm consisted of Hans Hofer, PS, the grandson of A.K. Hofer, and Mike Davis, PS, the son of William Davis, and continues to have an excellent reputation for land surveying boundary work, and maintained relationships with numerous past clients, including Parkview Hospital. Hofer & Davis, Inc. was instrumental in land surveying work for the Parkview Regional Medical Campus, Parkview Noble, Parkview Whitely and most recently the Parkview Wabash campus.
As Mike and Hans entered their fourth decade in the surveying business they began to explore a transition plan that would carry on the rich heritage and history of their family business. With a desire to find a successor with the same ideals, beliefs and integrity exhibited by Hofer and Davis, Inc., the list of potential successors was limited, and from the start ForeSight Consulting, LLC was at the top of their list. ForeSight was honored to be considered as the successor to Hofer and Davis, Inc., and on April 1st, 2018 Hofer and Davis, Inc. was purchased by ForeSight Consulting, LLC. Mike and Hans have transitioned into the ForeSight operations and provide an important historical perspective on surveying within northeast Indiana.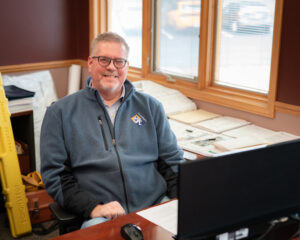 ForeSight Consulting, LLC, is a professional civil engineering and surveying firm headquartered in Fort Wayne, Indiana. ForeSight has had the privilege to be involved in numerous residential, multi-family, commercial, educational and industrial projects throughout northeastern and central Indiana.  Our focus is to do the right thing for the customer, and to do so to the best of our abilities.  We implement the latest technology, but never lose sight of the underlying foundations and history of the civil engineering and land surveying professions in order to deliver the results our clients deserve and expect.  For your next project, call the firm with more local knowledge and experience than anyone else—call ForeSight Consulting, LLC.
Understand and maximize the use of your land.