Acquisitions
ForeSight Consulting Acquires Michael C. Kline & Associates
Michael C. Kline & Associates celebrated its merger with ForeSight Consulting, LLC effective December 1st, 2014.
Michael C. Kline & Associates was founded in 1981 in Auburn, Indiana by Michael C. Kline a local professional engineer and professional surveyor. Mr. Kline, a life-long DeKalb County resident, opened his business in downtown Auburn, Indiana after years of public service to both the City of Auburn and the surrounding DeKalb County area. During his thirty-three years in private engineering and surveying business, Mr. Kline had the opportunity to contribute to the growth and development of his hometown and completed numerous projects in the local community. At its height, Michael C. Kline and Associates employed over ten people, operating two survey field crews with numerous professional surveyors and engineers on staff. Projects ranged from single lot residential minor plats to multi-phase residential developments, commercial and industrial projects as well as municipal infrastructure and drainage projects. Notable projects include the Bridgewater, Village of Duesenberg, Duesenberg Place and Hunter's Glen residential subdivisions, the Plaza East Retail Shopping Center and many, many more. The firm was highly regarded with a reputation for high quality work, superior design and engineering capabilities, and a local resource for unique and innovative professional services. In short, Michael C. Kline & Associates was the standard of engineering and surveying services in the City of Auburn and DeKalb County. In the fall of 2014, after a successful career in the private sector, Mr. Kline made the decision to retire from private practice and return to the public service sector. As Mr. Kline began to transition into the public service sector on a full-time basis, he was focused on finding a firm to which he could entrust his long term clientele with the same professional focus, integrity and quality that would carry on his reputation and legacy. Ultimately, Mr. Kline selected ForeSight Consulting, LLC as his successor, and at the end of 2014 Michael C. Kline and Associates was purchased by ForeSight Consulting, LLC.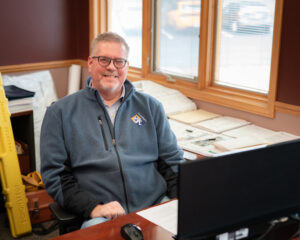 ForeSight Consulting, LLC, is a professional civil engineering and surveying firm headquartered in Fort Wayne, Indiana. ForeSight has had the privilege to be involved in numerous residential, multi-family, commercial, educational and industrial projects throughout northeastern and central Indiana.  Our focus is to do the right thing for the customer, and to do so to the best of our abilities.  We implement the latest technology, but never lose sight of the underlying foundations and history of the civil engineering and land surveying professions in order to deliver the results our clients deserve and expect.  For your next project, call the firm with more local knowledge and experience than anyone else—call ForeSight Consulting, LLC.
Understand and maximize the use of your land.